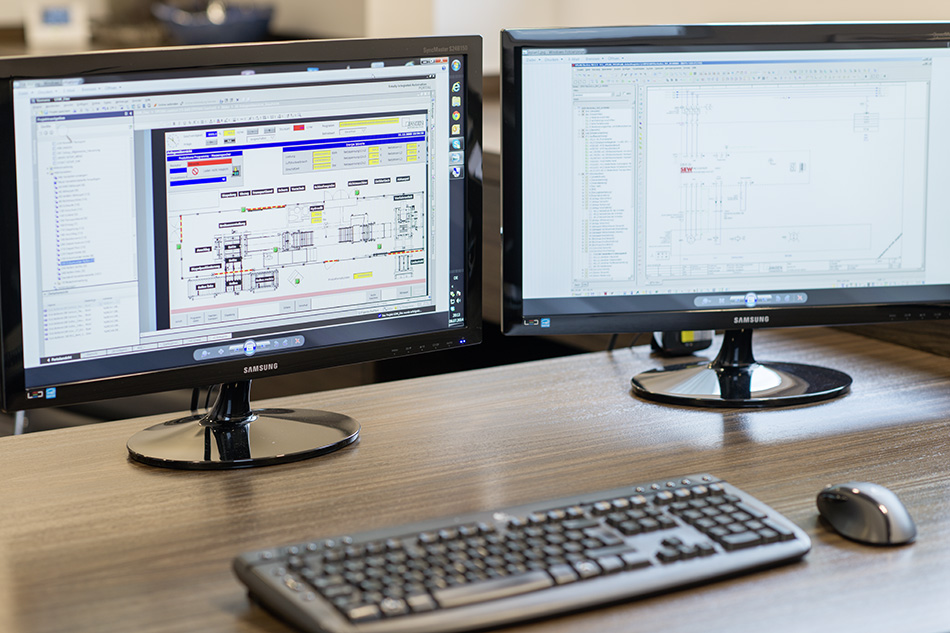 Engineering
With engineering solutions from Jansen Antriebstechnik, your are utilizing a highly professional spectrum of services founded on many years of hands-on experience and an extensive range of know-how.
On the basis of a precise customer or system analysis we will develop a special hardware and software engineering solution, and manufacture the respective switching station as well as the operating points. After delivery of the system, Jansen Antriebstechnik will perform the installation as well as the commissioning, and ultimately provide the customer with a reliable After Sale Service.
Every single work step is supported by a professional project and time management. During the hardware planning we consider the safety aspects very carefully to exclude any possible risks, and where applicable propose health and safety measures.
Jansen Antriebstechnik will handle the programming of your system, and ensure a user-friendly visualization that is mostly self-explanatory. Additionally, there is also the special drive system programming.
Finally, we will establish an optimal database connection with an archiving and ensure the management of your product specific recipes. Engineering with Jansen Antriebstechnik – intelligently structured from A to Z, because every detail counts.